Color Palettes
In this section of the EmazingLights Spectra App, you can create your own colors from scratch. You can also edit the colors themselves.
To clarify, a Color Palette is simply a way of keeping your color creations neat and tidy, like a folder. It does not restrict which colors can be used in a mode. Any mode can use any combination of colors from any color palette.
Creating a New Color Palette
Click the

⊕

button in the top right corner.
Name your new Color Palette, and tap OK.
Your new Color Palette is now created!
Adding a Color to a Color Palette
Select the desired Color Palette.
Click the

⊕

button.
Tap 'Add New Color' if you want to create a new color from scratch (Click Here).
Tap 'Add Existing Color' if you want to put an existing color into this palette.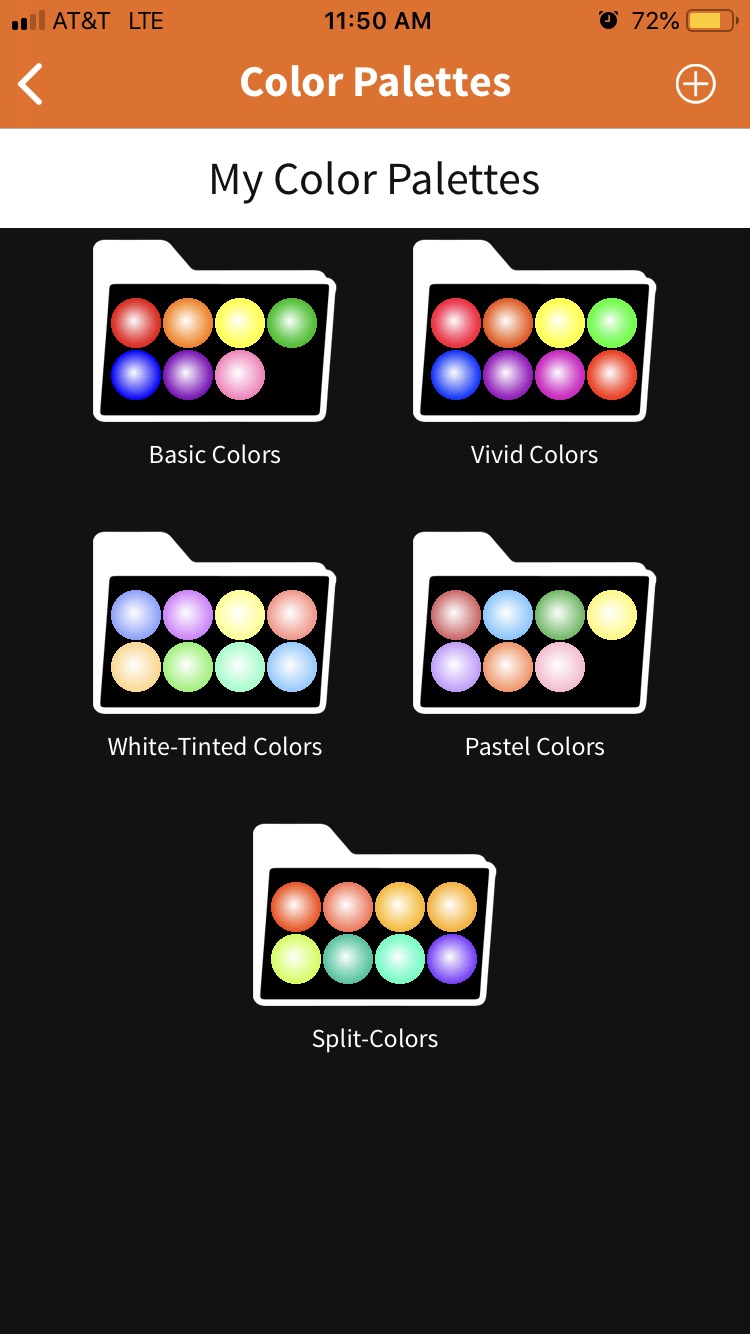 ---
---