Creating a Custom Color
First, remember to turn your Smart Hub on to Live Preview your color. Tap the Refresh button if you need to reconnect it.
After you choose to 'Add A New Color' from the Color Palette screen, you'll be taken to the color picker (displayed below). Here you can see all the different ways to create a color. There are millions of options!
Drag your finger along the color picker until you found the color you want
Enter a hex code into the 'Selected Color' field
Tap RGB to adjust the Red-Green-Blue sliders.
Tap HSB to adjust the Hue-Saturation-Brightness sliders. (Tap the info button

🛈

to see how each of these work)
Tip - Tint Control: When you're editing a mode and choosing colors, tap the color 2 or 3 times to select from a high, medium, or low tint.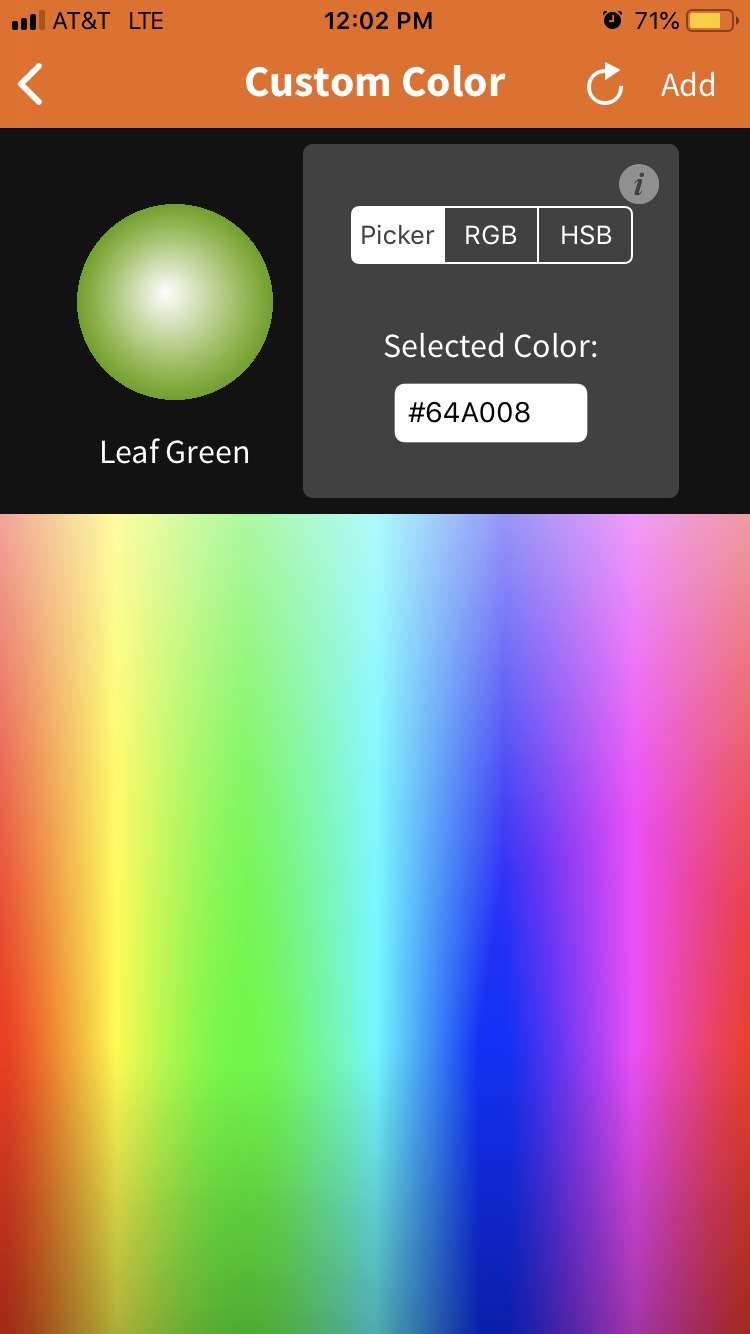 ---
---