Editing a Glove Set
You are able to edit any of your Custom Sets or an EmazingLights glove set. Tap from 'My Glove Sets' and select the desired one you wish to edit. From there, you can:
Click 'Change' next to any mode to replace that mode with any other EmazingLights or Custom modes previously created.
Click the ON/OFF switch to disable or enable certain modes. You can use up to 6 mode slots on any glove set. At least 1 mode must be enabled to Sync. 
Turn the Smart Hub on and tap "Sync." Make sure your device's Bluetooth is enabled. The Smart Hub will turn solid white as it syncs the glove set. The Smart Hub will show the first mode when it's complete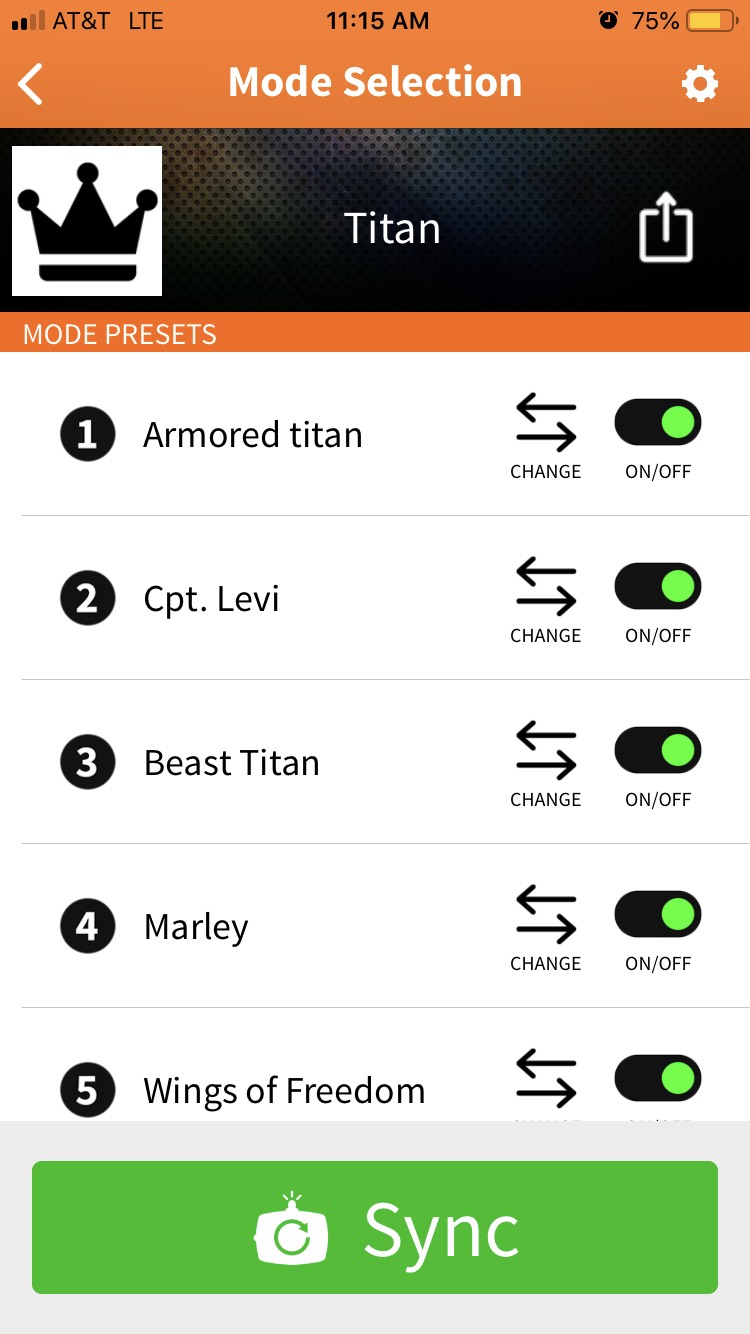 Tap the ⚙ icon for Settings in the top right corner to do any of the following:
Rename the Custom Glove Set

Note: Cannot change the names for the 'Emazing Favorites' Glove Sets.

Change the icon of your Custom Glove Set


Note: Cannot change the icon for the 'Emazing Favorites' Glove Sets.

Change your default Color Palette.

Note: This does not change the selectable colors on the Spectra Evolution Glove Light. It just makes this color palette go to the top of the list in the Spectra App when you're creating modes.

Set a Timer:

Demo: Also known as a Flow Timer. This sets the Spectra Evolution light to automatically change modes over time. Set the number of seconds using the slider.
iNova: This activates the iNova-style timer for impacting. This makes it so you have to wait a certain number of seconds to turn off the light. Set the number of seconds with the slider. After that time has passed, click or hold the button to turn the light off.

Note: After syncing to your Spectra Glove lights, you will need to activate the timer through the Purple level of the glove light. Click HERE for more information.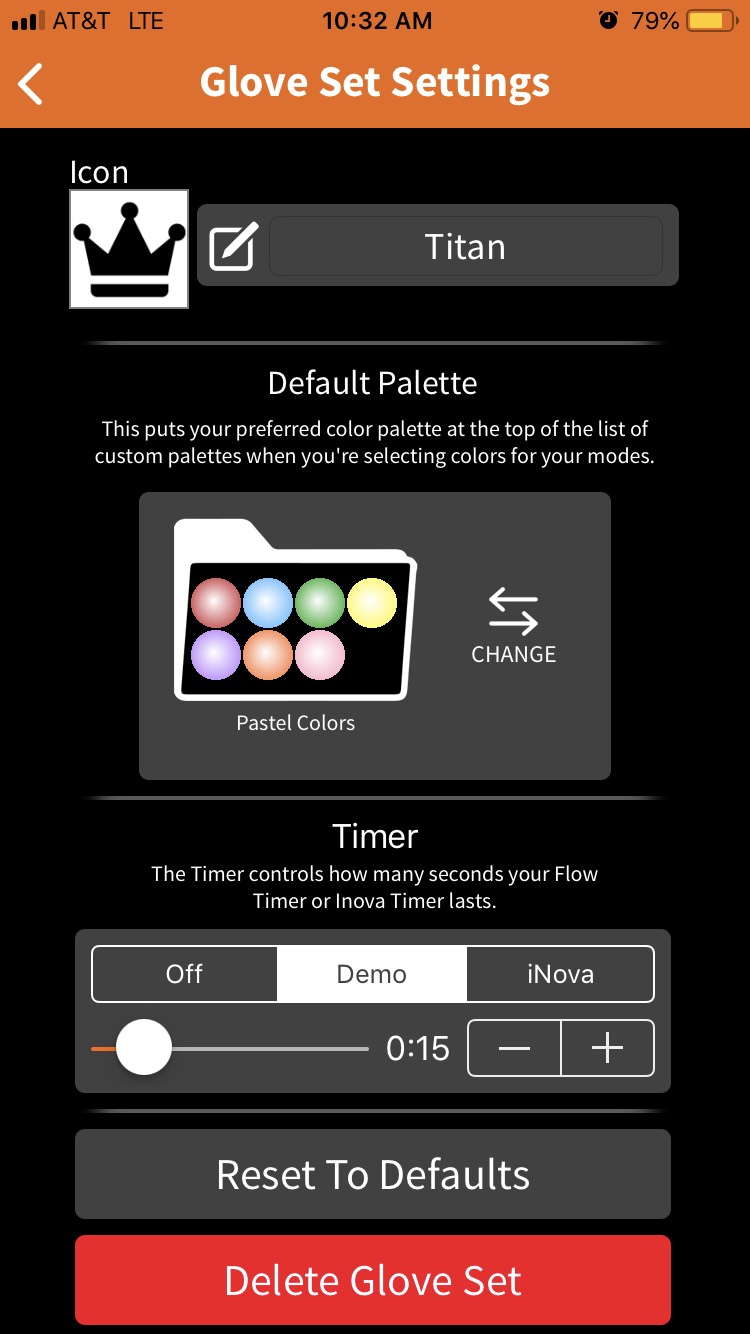 ---
---