Editing Modes in the Spectra App
Modes are the building blocks of your glove sets. Use this menu to edit existing modes or create new ones ⊕ (Top right corner).
Tap any mode to access the mode editing screen. Here you can change the mode's motion settings, flashing pattern, or color set. Make sure your Smart hub is turned ON so you can Live Preview all the changes you want to make. Remember to tap the refresh icon if you need to reconnect your Smart Hub.
For a complete explanation of how everything on the mode editing screen works, tap the info button 🛈 on the screen.
MOTION SETTINGS: Tap here to set the mode to use either Speed, Tilt, or Flux motion reaction. For a complete explanation on each of these, tap the info button

🛈.

FLASHING PATTERN

:

Tap here to select one of the 50 stock Flashing Patterns or one of your custom Flashing Patterns.
COLOR SET

:

Tap a color to replace it with a different color, add a blank, or to disable it. When you are selecting a color, tap multiple times to select a tint. You can also create a new color on-the-fly by clicking

⊕

on any of the Color Palette headers.

On the Edit Mode screen, you can also press and hold a color slot to insert a blank, disable the slot, or copy and paste a color.
*Don't Forget to Save! Emazing Favorite modes cannot be changed. if you start editing an Emazing Favorite mode, you must tap the save icon and name your new mode before exiting the mode editor screen.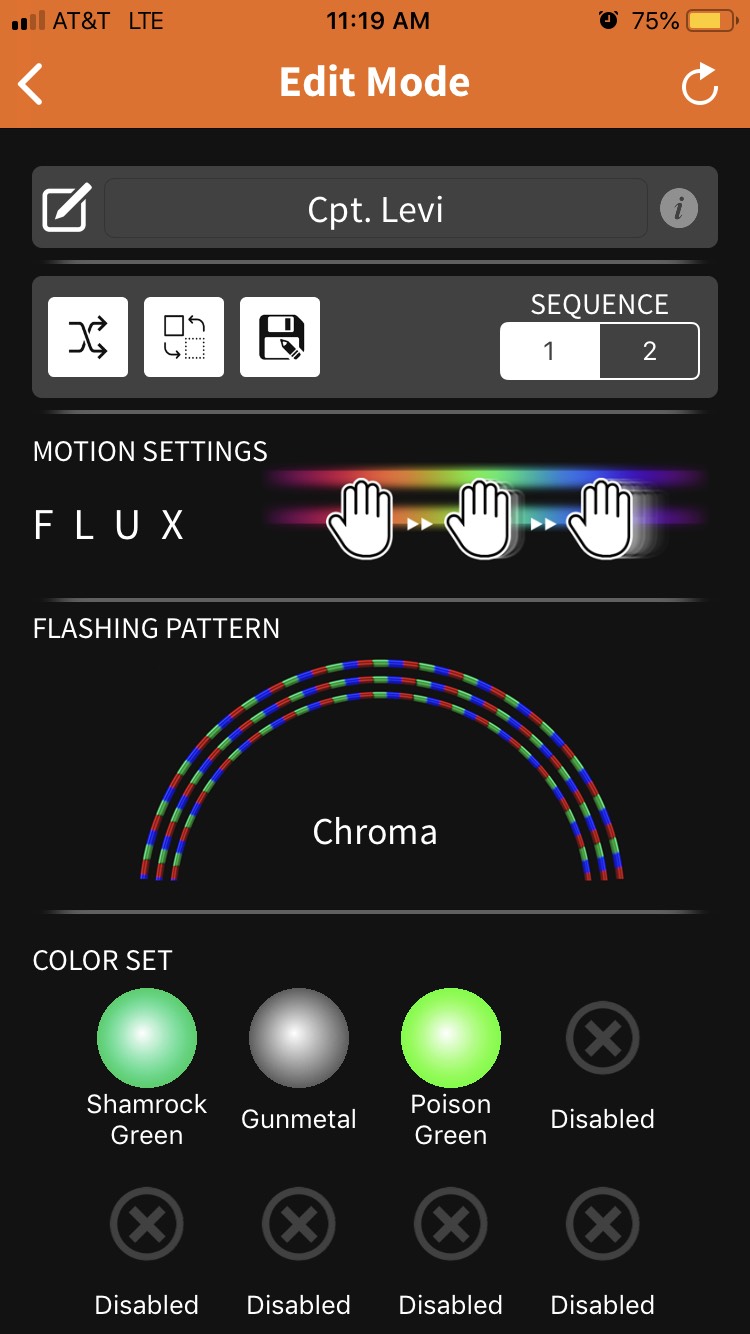 ---
---