Where can I find the Size Chart?
For Emazing Magic Stretch Gloves, click on the 'Show More' button to see our glove sizing chart. You can find the button in the Description section of the page.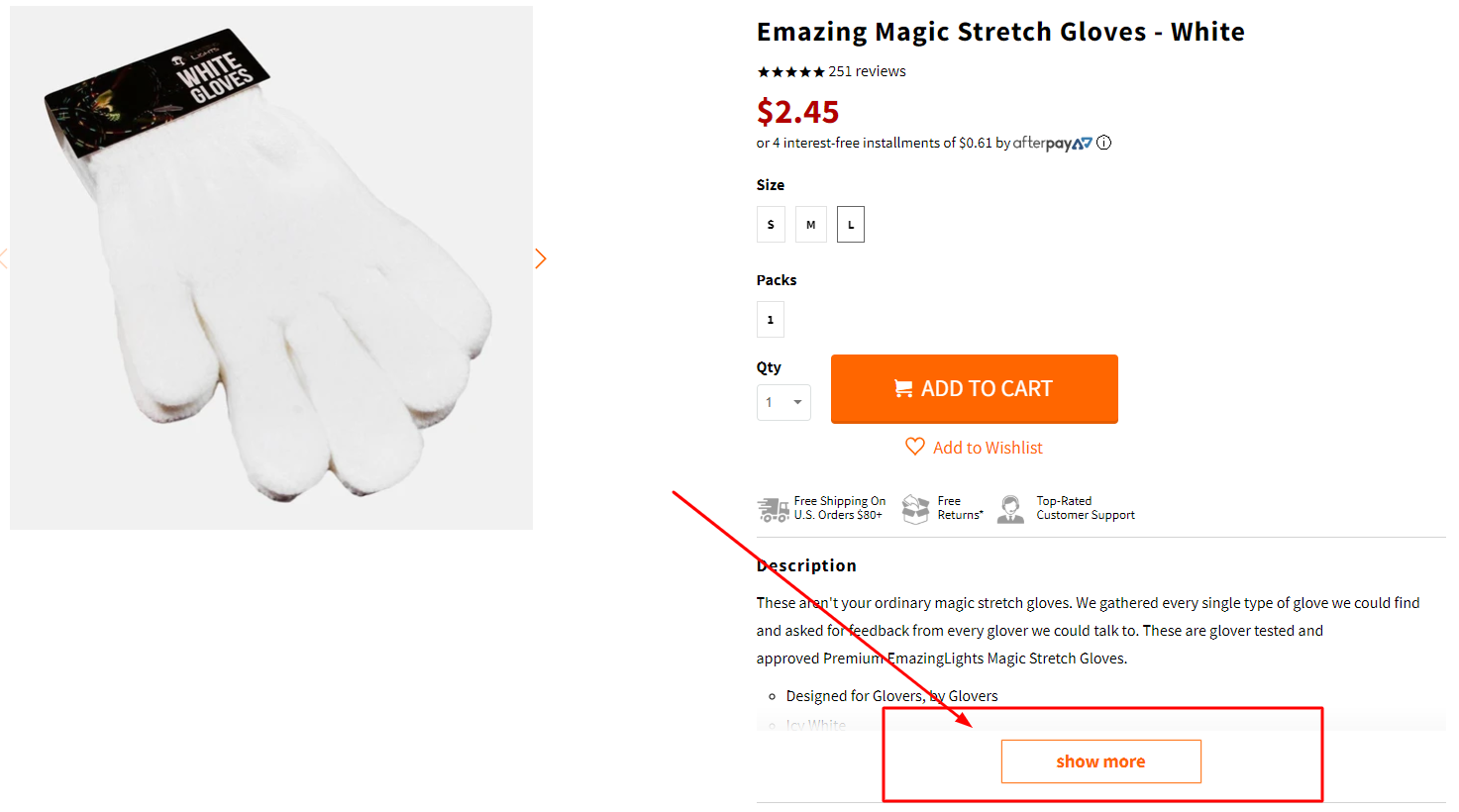 For clothing, click on the Size Guide link located directly above the Size Options on a product page. You can find the Size Options to the right of the product photo and above the "add to cart" button. If you have any questions regarding a specific measurement please send an email to support@emazinglights.com and we will do our best to help you out!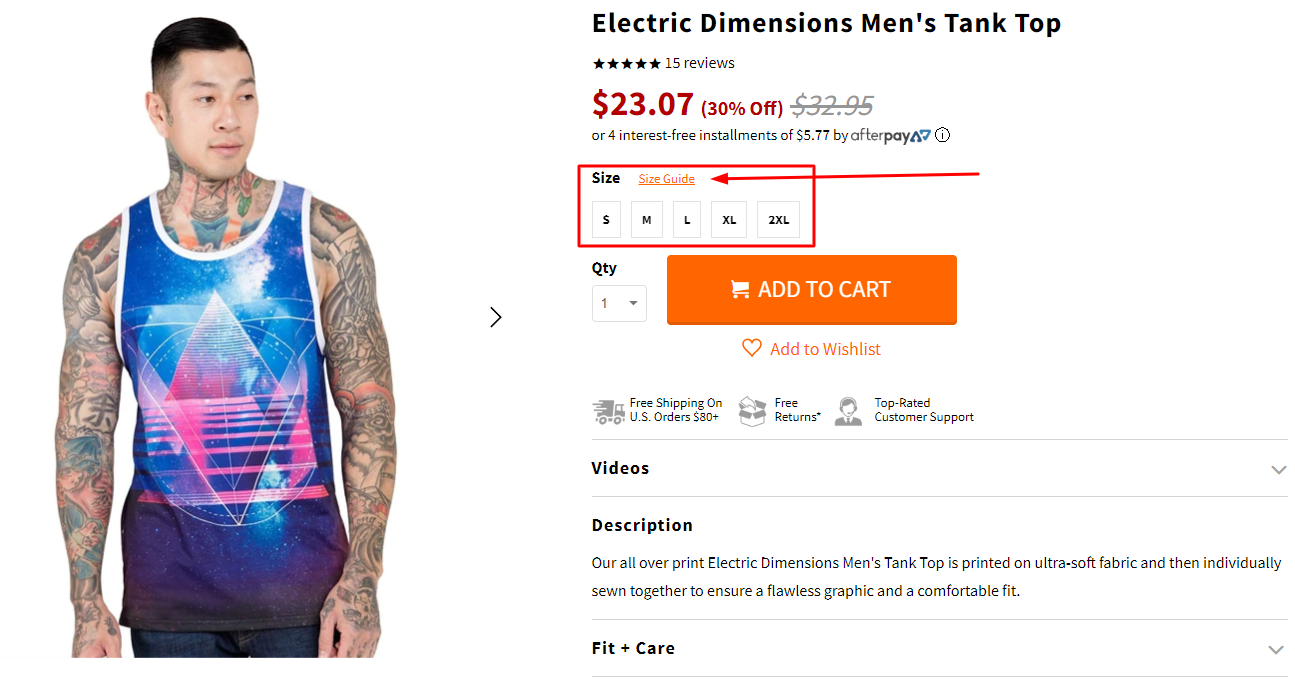 ---
---